Simple, Guaranteed, Short Term Returns.
Get out of the traffic jam of traditional investing and take control with a short term partnership with Portland Houseworks.
PARTNER WITH PORTLAND HOUSEWORKS: LAND DEVELOPMENT, NEW HOMES & RESTORATION PROJECTS.
GUARANTEED RATE OF RETURN
Take control of your financial path with our predictable, thought-through, guaranteed returns. Peace of mind. Personally guaranteed by loan with Sean & Mike. Join the track record of happy lenders.
ZERO FEES
Where else do you get zero fees? Unlike conventional investments, at Portland Houseworks there is no skimming, no hidden fees draining your account. Just direct returns at zero cost to you.
PRIDE IN PARTICIPATION
From concept to completion you can watch the project that you backed grow. Portland Houseworks takes a lot of pride in the projects that we build, we think that you will too.
SHORT TERM & SIMPLE
Projects and loans conclude within 12 to 24 months–and so do your returns. Our system provides a unique short-term investment structure, simple in-and-out.
DIVERSIFY, BUILD SECURITY
Whether your are funding retirement, kids' school, or branching out as an entrepreneur, at Portland Houseworks your money is working for you. Mitigate your exposure to market fluctuations with our stable lending returns. Get thrilled investing outside the box with our refreshing opportunity.
CO-CREATE A DEVELOPMENT JOURNEY
At Portland Houseworks you know where your funds circulate, out to developing specific projects in greater Portland, then back to you with guaranteed returns.
THINK IT THROUGH
℠
We institute high diligence to mitigate risk. We think it through at every turn for grounded, successful projects. The result is very little liability for you. We set clear benchmarks and exit strategies.
FRIENDS & FAMILY
We want personal relationships. Loans from friends and family or accredited investors is what continues to make Portland Houseworks successful. Lines of communication are always open and available.
THE FORMULA
10% Sean & Mike Equity/Funds + 75% Local / Regional banks + 15% Your Funds = 100% Project Funded.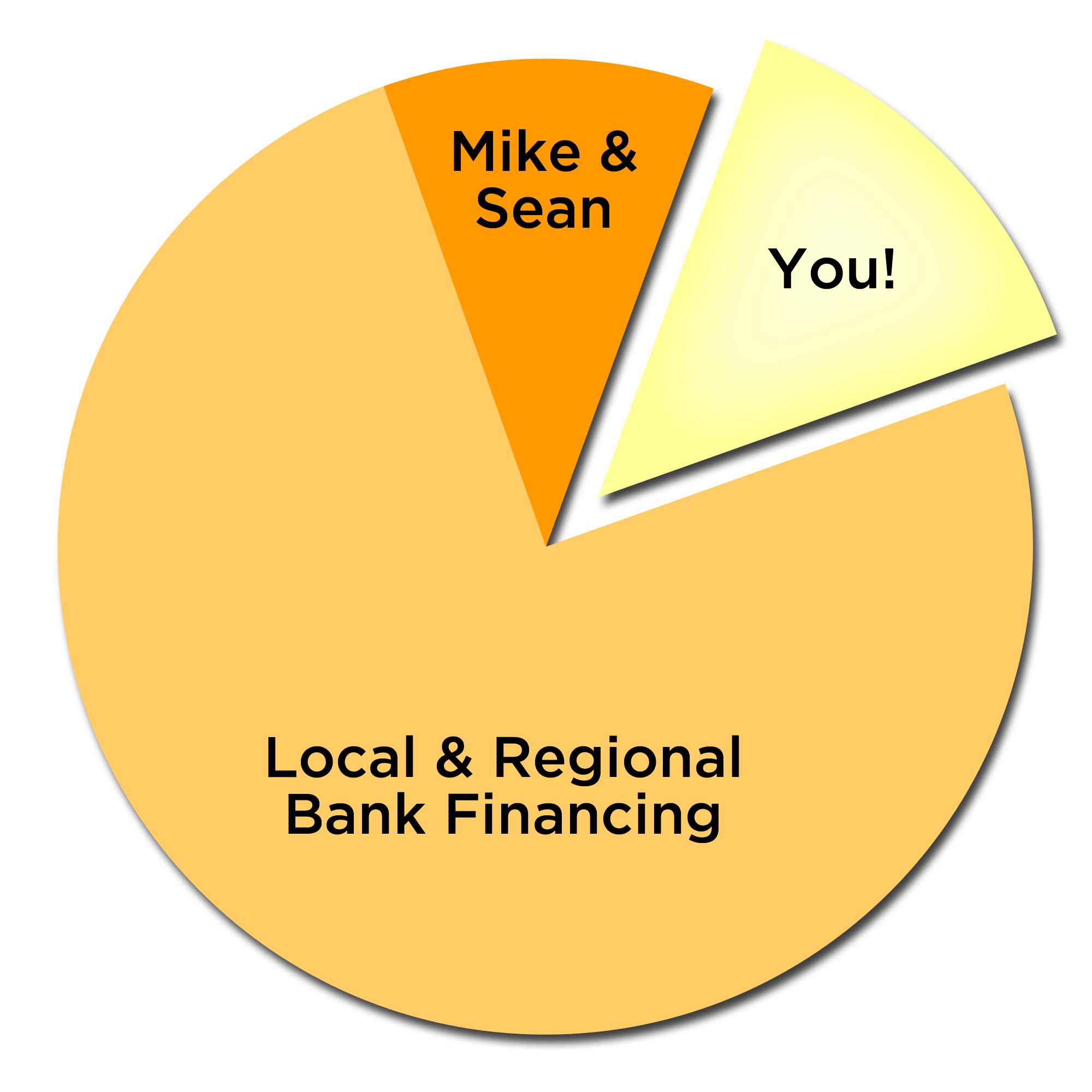 Our performance record affords us a strong relationship with many local & regional banks. By maintaining a broad network of realtors and industry insiders, we see a lot of opportunities. We mitigate the risks of speculation and evaluate circumstances to secure profits. It's win-win: You get GUARANTEED financial returns and peace of mind, and we get to build more homes.