ABOUT PORTLAND HOUSEWORKS
A Passion for Residential Real Estate
We procure private investment via short term loans with guaranteed returns and partnerships to provide generous returns while minimizing risk.
Sean & Mike
Partners Sean Heyworth and Mike Mitchoff have a proven and consistent track record of successful investment and development projects. Their combined 30 years of development, construction, and investment experience have resulted in hundreds of profitable projects. The great recession of 2008-2011 presented some serious challenges in the real estate industry, but Sean and Mike credit their recent success to lessons learned during those demanding events.
Our Mission
Portland Houseworks strives to consistently deliver higher than market rates of return by investing in undervalued, value added, or strategic local real estate building projects. We value simplicity, discipline, integrity, and diligence. We use the thrill and pursuit of the next deal as motivation to create pride and profits.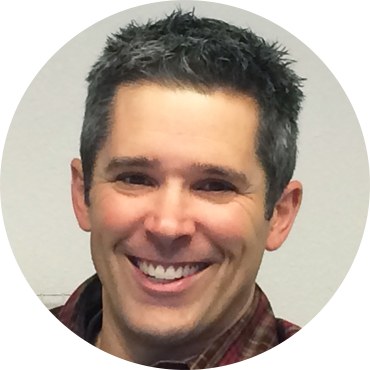 SEAN HEYWORTH
Sean was born and raised in the nomadic lifestyle of a military family. After traveling far and wide he decided the Pacific Northwest is the place to call home. A Graduate of George Fox University class of '98 with a Bachelor's in Business Management, he entered commercial real estate and development at The Rouse Company, a national developer of shopping centers and office buildings.
After settling into married life with Megan, Sean grew with a local developer gaining tremendous project opportunities: condos, town homes, apartments, tenant improvements, a police precinct, apartments over retail, an athletic club, an independent living facility, and parking garages.
Seven years later Sean took the leap of faith and formed his own development and construction company focusing on single family home infill. Impacted by the 2008-2011 recession, he reinvented the company into a full time remodel contractor. This allowed Sean to carry his real estate during the down turn and positioned him to capitalize on the 2011 rebound. With growth far exceeding expectations, Sean partnered with former client and friend Mike Mitchoff to found Portland Houseworks, LLC in 2013. The new infill development company has experienced steady organic growth and is poised among the top in Portland.
Sean's goal has always been to provide quality built homes that add value to the location and earn appreciation from the neighbors. He does this through neighborhood involvement, tree preservation, and sensitivity to setting and design.
Sean invests a great deal of time in his wife and 3 kids. Together they explore Oregon from coast to desert, giving the kids experiences in all the natural beauty and entertainment that Oregon has to offer. Next to family, Sean's passions include mountain biking, skiing, exercising, and spending time in the outdoors. "We are making the most our lives in this wonderful place. I truly feel blessed."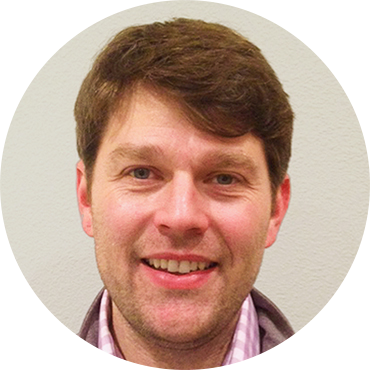 MIKE MITCHOFF
A native of SE Portland, Mike, his wife and two young children live in the Westmoreland home that he grew up in. Four generations of his family live within a mile and his brother, partner and their family live immediately next door. Mike is a proud graduate of Central Catholic High School (1995) and The University of Oregon Lundquist College of Business (1999). Go Ducks! Mike has spent the last 15 years professionally in real estate as an investor, builder, remodeler, and developer in hundreds of local transactions; from apartments, condos, and cottage cluster developments to land acquisitions and simple rental houses. With his company Portland Houseworks, Mike is an active member of the Home Builders Association of Metro Portland as well as multiple local infill builder groups. Mike is a parishioner and proud parent at Holy Family Catholic School and church. In addition to family and life long friendships the reason Mike calls Portland home is that it is such a small town. "I like that four generations of my family, neighbors, and community members get to help me raise my kids. It takes a village, and this is a good one". As a stake holder in this community Mike wants to ensure a balance of progressive and affordable infill while respecting property rights that have historically made this city unique.
Mike loves to spend time with his family in Central Oregon, Florence and Nehalem Bay on the coast. Camp fires and crabbing are part of what makes Oregon so special to Mike. "I love that I can be to the beach, the gorge or the mountains in about an hour. Who else has that? I consider myself very lucky to call Portland home".
The Team
We keep a strong team of development & contracting associates:
Basco Appliances
Bliss Roofing Inc
Certified Environmental Consultants
Clean it up Mark
Coldwell Banker
Columbia Bank
Crestwood Inc
David Concrete Services
Emerio Design, LLC
Energy Trust of Oregon
Farmers Insurance Group
Faster Permits
Fidelity National Title Company
Flying H Construction
Garner Electric
General Builders Supply
GeoPacific Engineering Inc
Globe Lighting
Halstead's Arboriculture Consultants
Hasson Company Realtors
Home Builders Association of Metropolitan Portland
Kevin Cooper Excavating Inc
Magic Cleaning Services
Medallion Industries, Inc.
Mike Patterson Plumbing Inc
Milwaukie Lumber Co
Minority Abatement
Northwest Masonry Restoration
Olson Brothers Excavating Inc
Oregon Construction Contractors Board
Pacific Continental Bank
Parr Lumber
Paulsons Floor Coverings
Performance Insulation
Plantworks
Portland Building and Urban Development Council
Power Electric Inc
Radler White Parks & Alexander LLP
Re/Max
Ross & Associates Insurance Services, Inc.
Rose City Contracting
Roth Heating & Cooling
SFA Design Group, LLC
Standard TV & Appliance
Summa Realty
The Rebuilding Center
Todd Scopes
Two Brothers Painting, LLC
Warren Allen LLP – Attorneys at Law
Whiskey Hill Electric
Wunder LLC
Xavier Environmental